Loboc River Resort Offers
A unique Bohol river resort experience awaits you at our place. Check out the latest Loboc River Resort's accommodation packages and discounted rates.
View Menu / Pre-Order
Table Reservation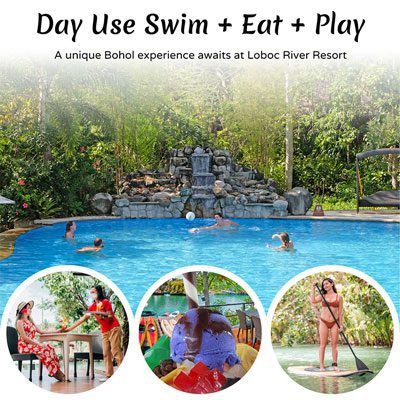 Day Use Swim + Play
Daily (8 AM - 2 PM)
For a limited time we are offering Day Use of Swimming Pool + Credits
Inclusions
✓ ₱650 Consumable for Dine-in and Activities
✓ Bath Towel
✓ Swimming Pool Use
₱ 1,000/Person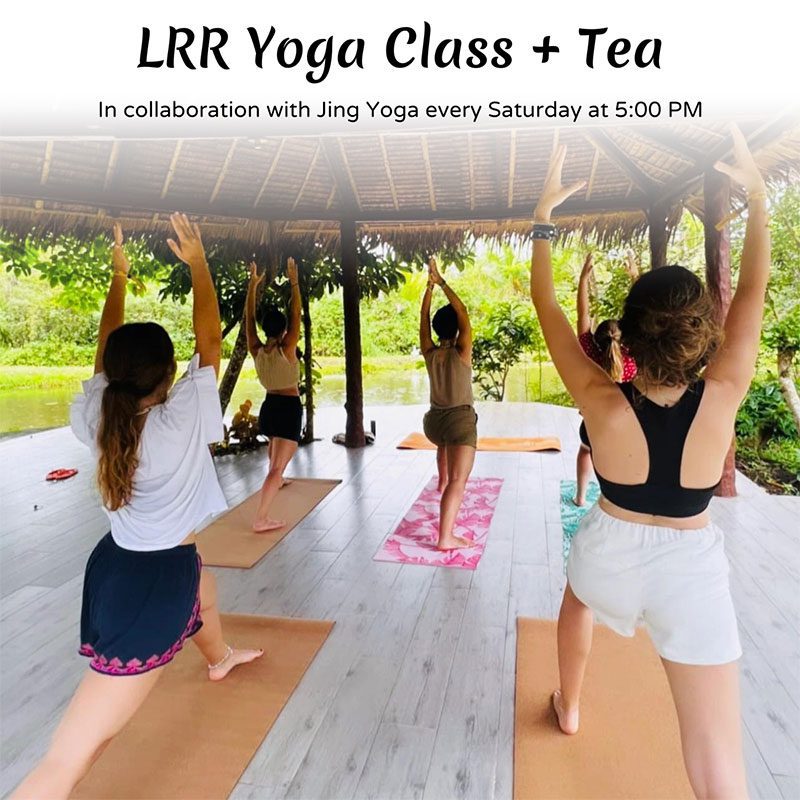 Yoga Class + Tea
Saturdays (5 PM)
In collaboration with Jing Yoga at LRR's Zen Island; beginners are welcome
Inclusions
✓ Yoga Instructor
✓ Yoga Mat
✓ Complimentary Tea
₱ 500/Person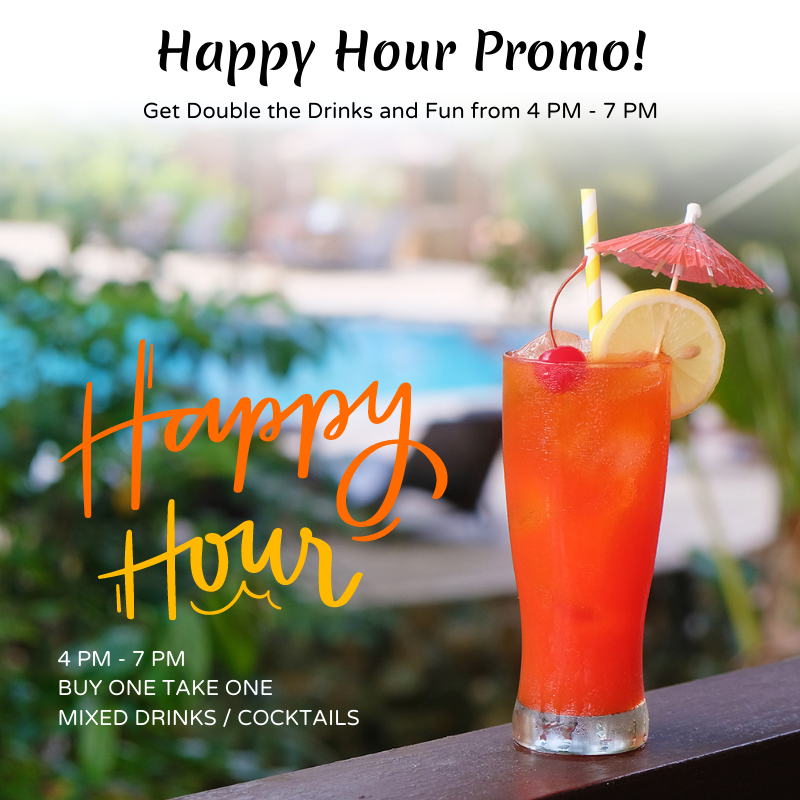 Happy Hour Promo
Daily (4 PM - 7 PM)
Get Double the Drinks and Fun with your loved one from 4 PM - 7 PM at Venia's Kitchen Restaurant
Inclusions
✓ Buy One Take One Mixed Drinks / Cocktails
Rate Varies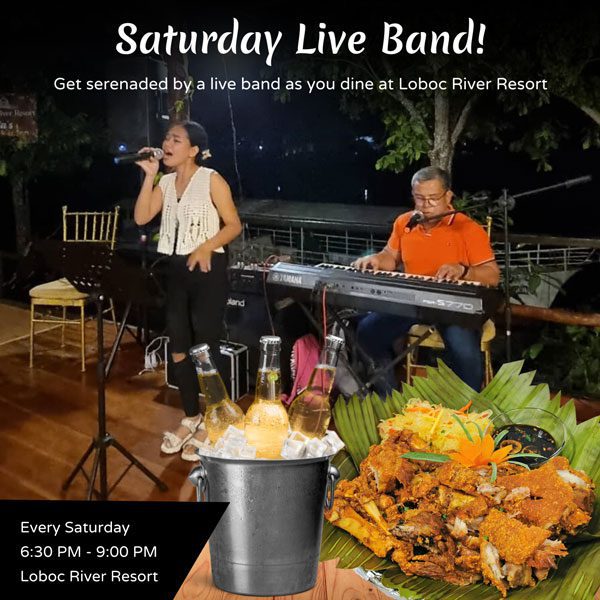 Saturday Live Band
Saturdays (6 PM - 9 PM)
Get serenaded by a live music performance as you dine at Loboc River Resort every Saturday Night!
Inclusions
✓ Live Music
✓ Ala Carte Menu
Rate Varies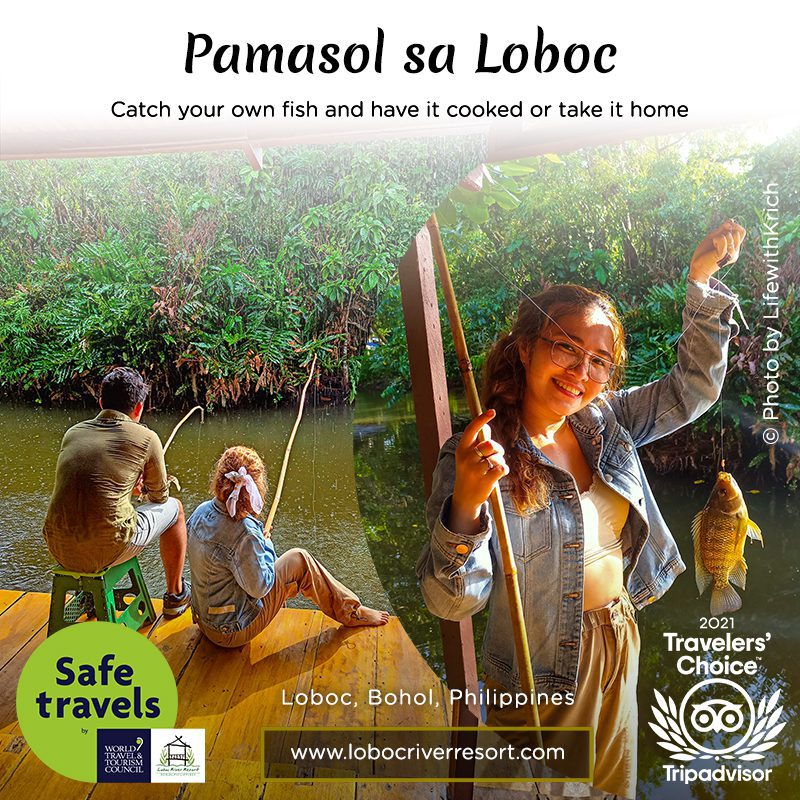 1 Hour Fishing
Seasonal (9 AM - 5 PM)
Catch a fish and have it cooked by our chef or take it home
Inclusions
✓ Fishing rod
✓ Cabana
✓ Bait and Bucket
✓ Fishing Assistant
₱ 150/Kg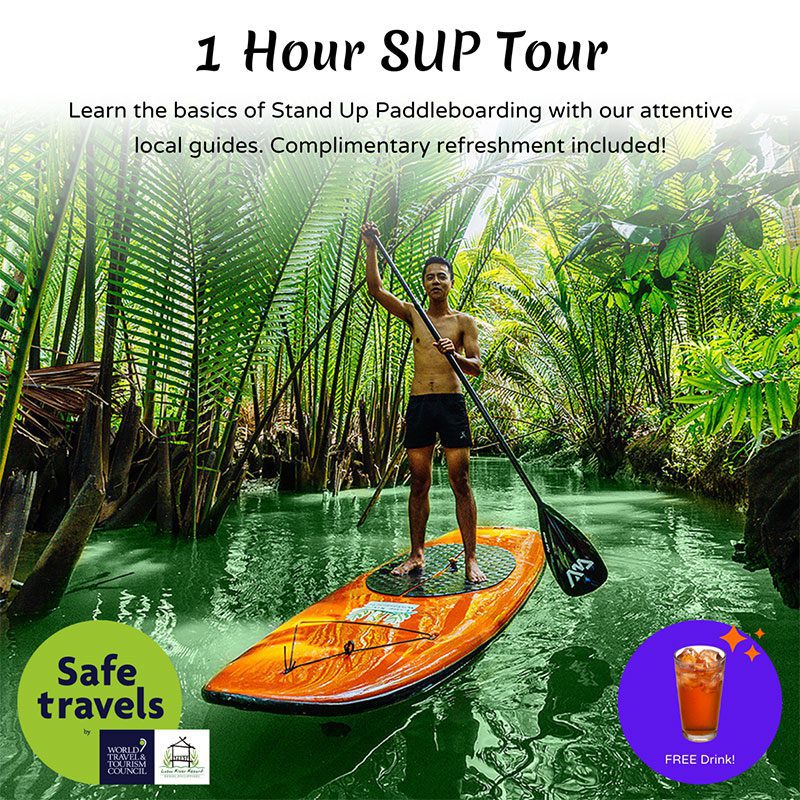 1 Hour SUP Tour
8 AM - 4 PM
Explore Loboc River
Inclusions
✓ 1 Hour Activity
✓ SUP instructor/guide
✓ Full gear (paddle + board + life vest)
✓ Complimentary drink
Notice: From Aug 1, 2023, Gov't Environmental Fee: Adult Filipino = ₱30 / Foreign Tourist = ₱100 / Student = ₱15 / PWD, Senior Citizen, Children 7 years old below = No entrance Fee
₱ 499+Fee/Person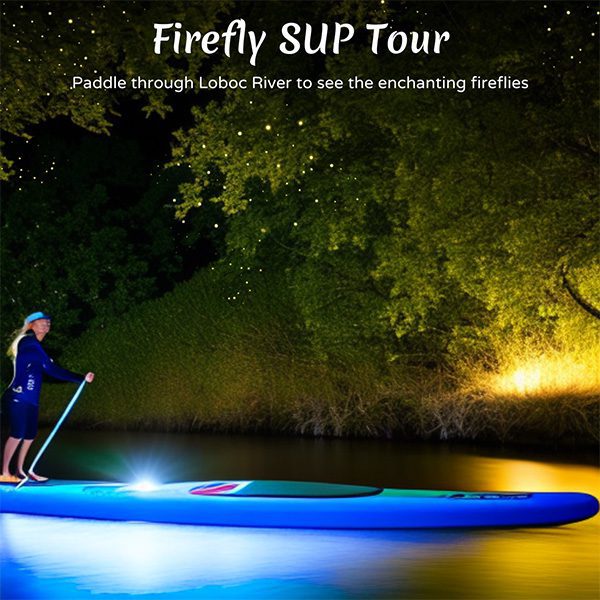 Firefly SUP Tour
6:30 PM
See the fireflies
Inclusions
✓ 1 Hour Activity
✓ SUP instructor/guide
✓ Full gear (paddle + board + life vest)
✓ Firefly Tour Route
Notice: From Aug 1, 2023, Gov't Environmental Fee: Adult Filipino = ₱30 / Foreign Tourist = ₱100 / Student = ₱15 / PWD, Senior Citizen, Children 7 years old below = No entrance Fee
₱ 850+Fee/Person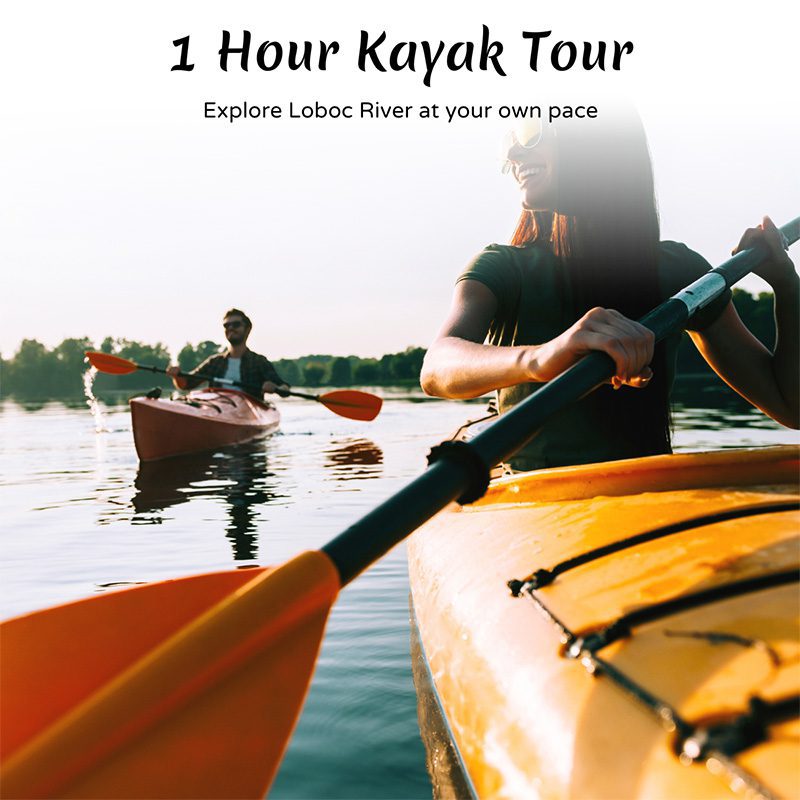 1 Hour Kayak Tour
8 AM - 4 PM
Explore Loboc River, Bohol at your own pace and time
Inclusions
✓ 1 Hour Activity
✓ Kayak
✓ Lifevest
✓ Assistance
₱ 350/Person
River Cruise / Boat Tours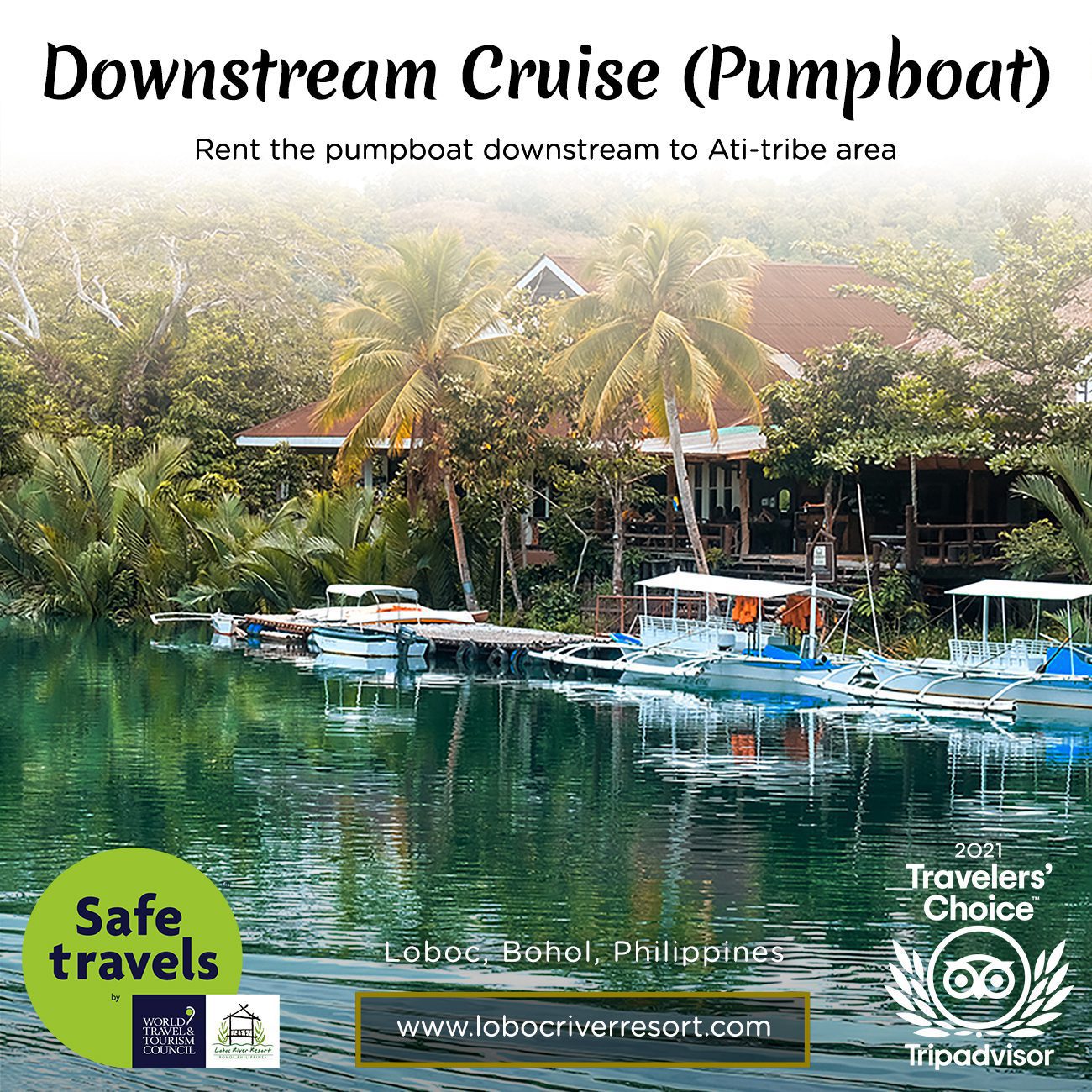 Pumpboat (Downstream)
8 AM - 5 PM
Rent the pumpboat downstream to Ati-Tribe
Inclusions
✓ Ati-Tribe Stopover
✓ Boat tour for 6
✓ Boatman
₱ 2,000/6 Pax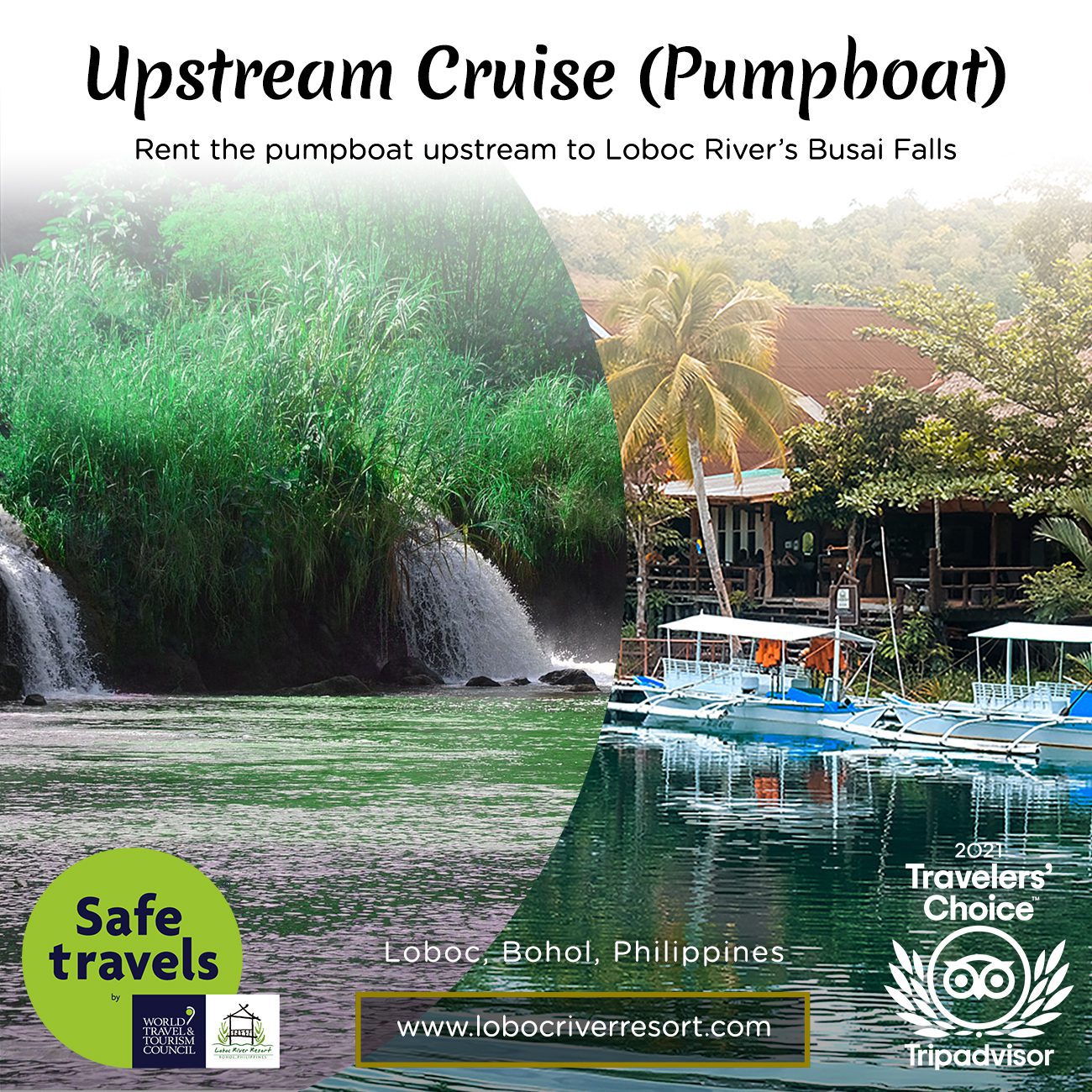 Pumpboat (Upstream)
8 AM - 5 PM
Rent the pump boat upstream to Loboc River's Busai Falls
Inclusions
✓ Busai Falls Stopover
✓ Boat tour for 6
✓ Boatman
₱ 2,500/6 Pax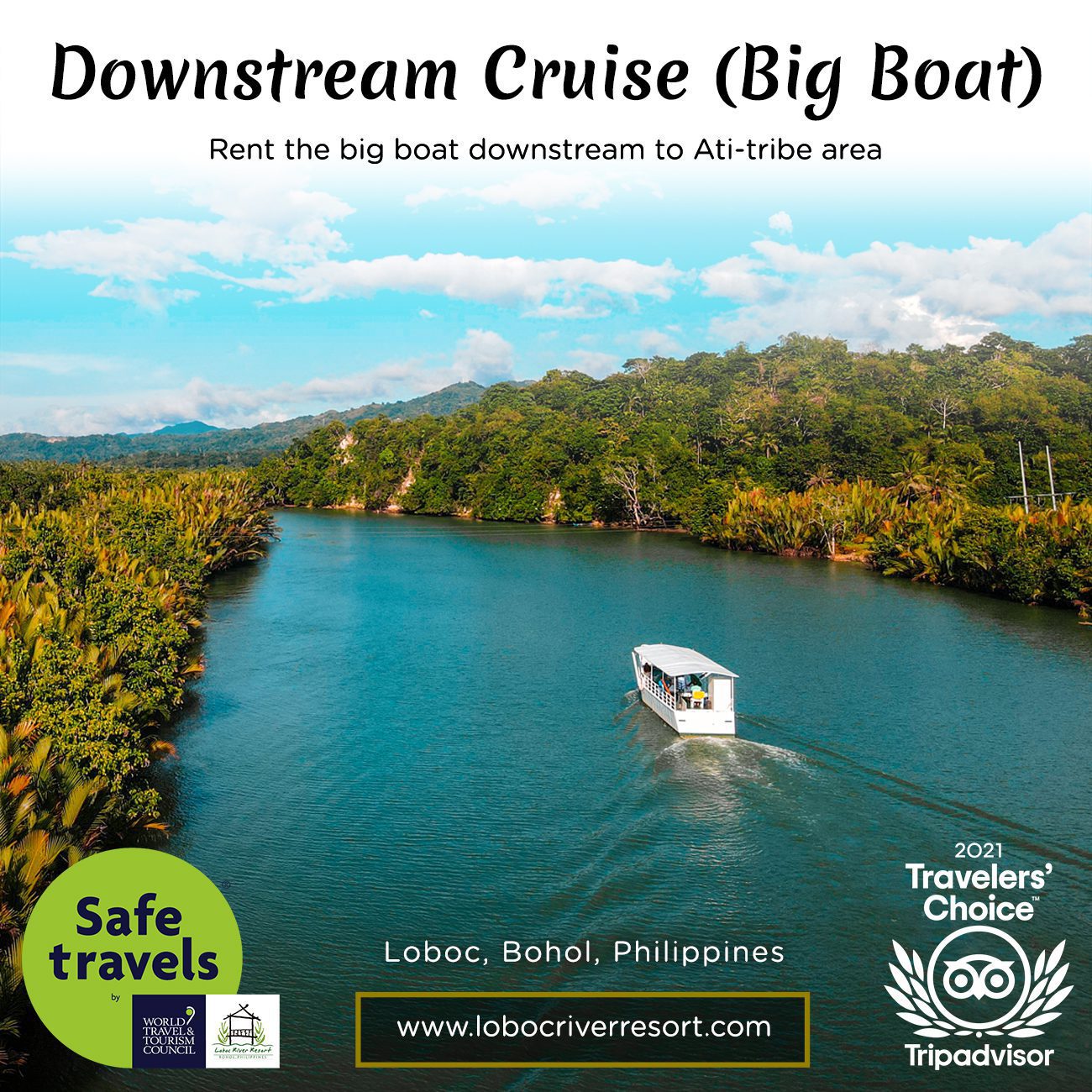 Big Boat (Downstream)
8 AM - 5 PM
Rent the big boat downstream near the Ati-Tribe
Inclusions
✓ Ati-Tribe Stopover
✓ Boat tour for 10
✓ Boatman
₱ 2,900/6 Pax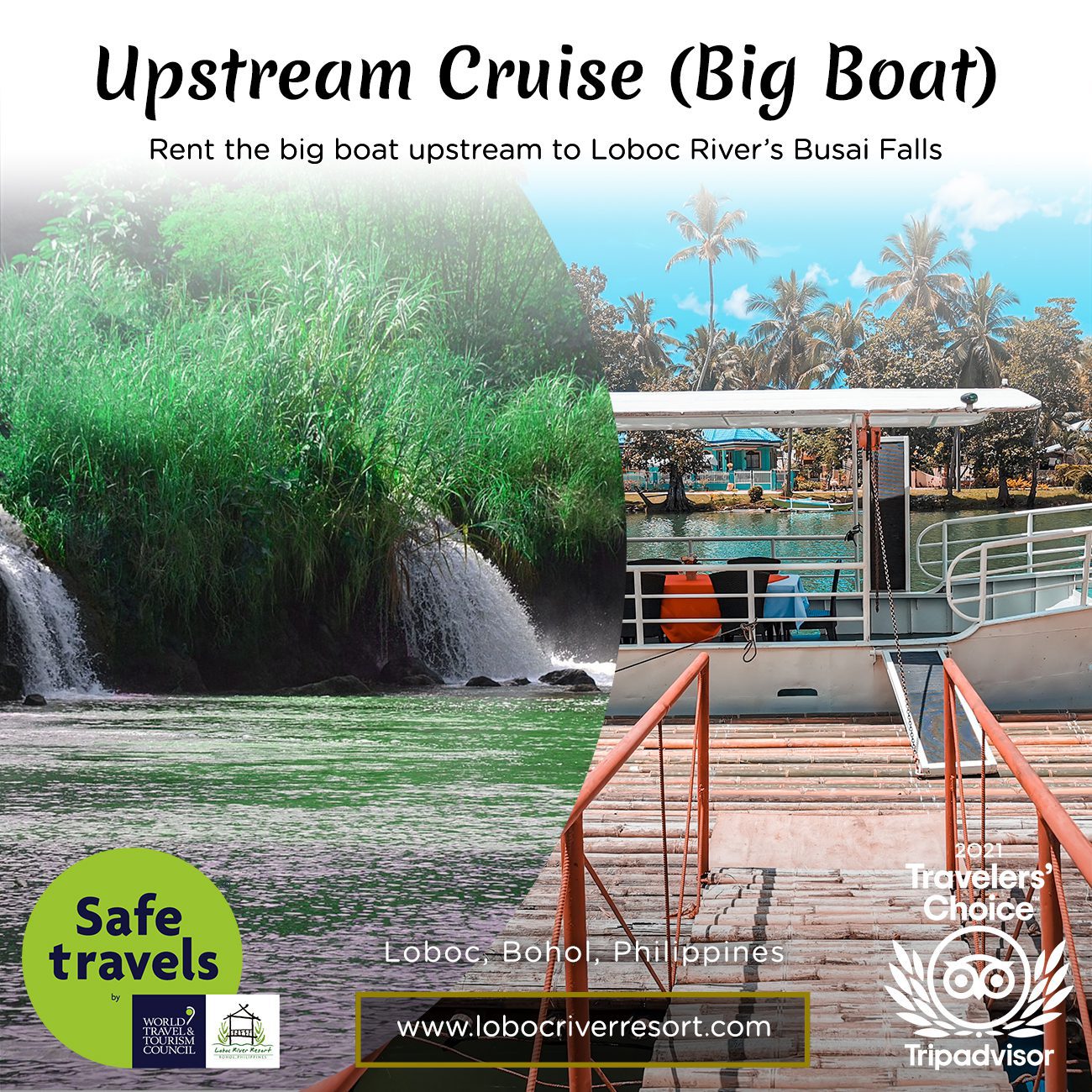 Big Boat (Upstream)
8 AM - 5 PM
Rent the big boat upstream to the famous Loboc River's Busai Falls
Inclusions
✓ Busai Falls Stopover
✓ Boat tour for 10
✓ Boatman
₱ 3,800/6 Pax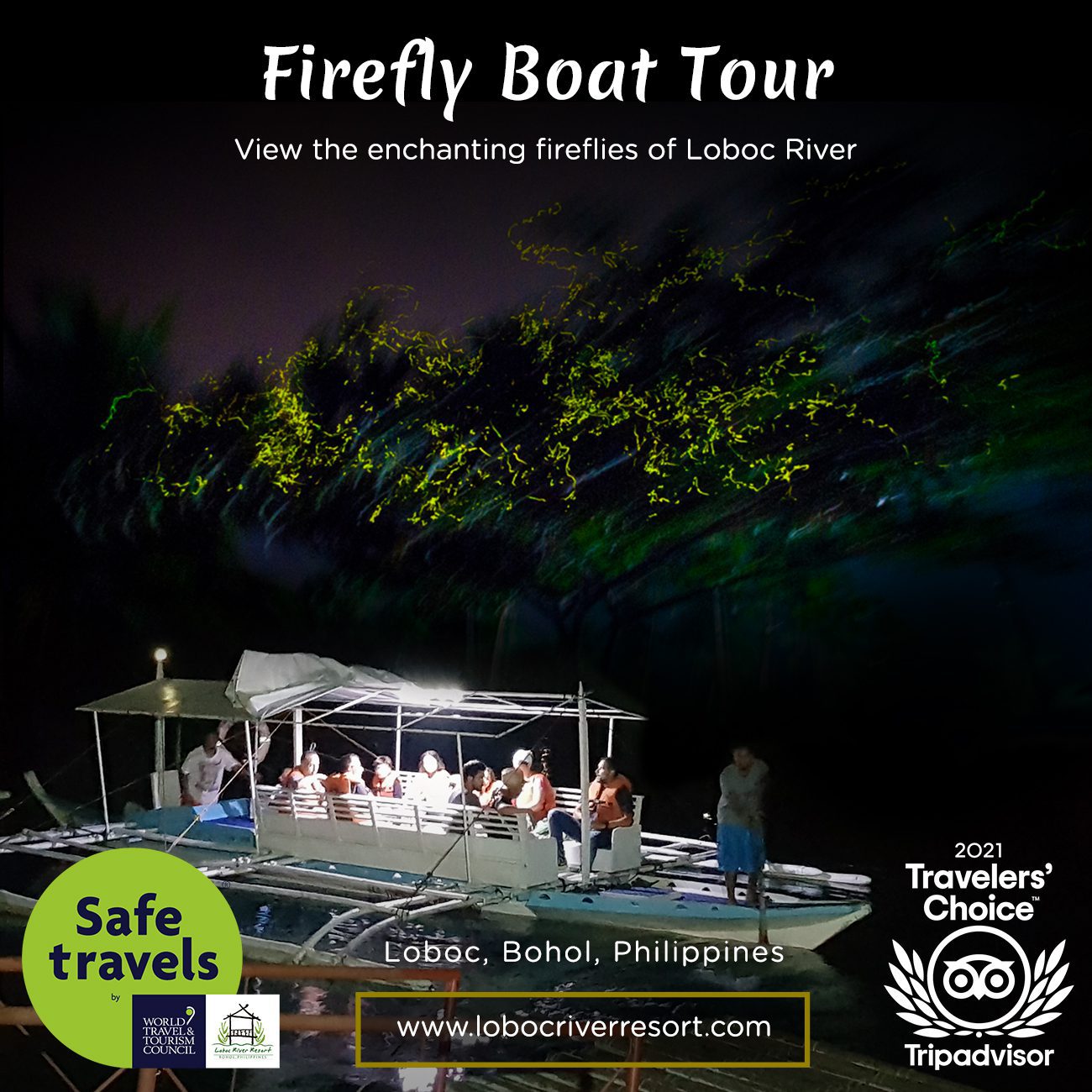 Firefly Boat Tour
6:30PM / 8:00PM
View the enchanting fireflies of Loboc River
Inclusions
✓ Boatman/Guide
✓ 1 Hour Boat Tour
✓ Lifevest
₱ 520/Pax (Min. 3)